Artist: The Nick Moss Band feat. Dennis Gruenling
Title: The High Cost Of Low Living
2018
Label: Alligator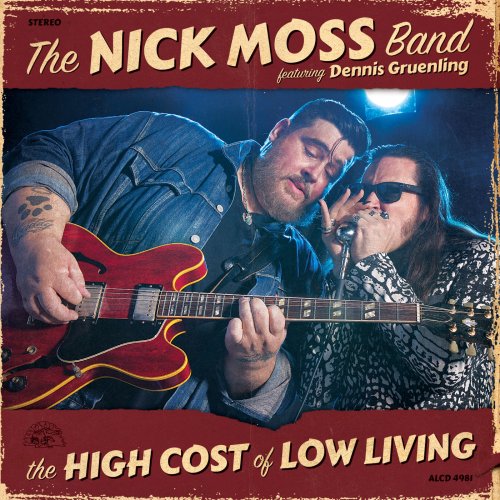 Tracklist:
01. Crazy Mixed Up Baby 04:47
02. Get Right Before You Get Left 03:51
03. No Sense 03:57
04. The High Cost Of Low Living 04:04
05. Count On Me 04:11
06. Note On the Door 04:59
07. Get Your Hands Out Of My Pockets 04:48
08. Tight Grip On Your Leash 03:54
09. He Walked With Giants (Ode to Barrelhouse Chuck) 04:47
10. A Pledge To You 03:53
11. Lesson To Learn 04:11
12. All Night Diner 03:40
13. Rambling On My Mind 04:23
Nick Moss avec Dennis Gruenling à l'harmonica, duChicago Blues qui décoiffe ! ! !

Sujets similaires
Je n'en ai pour l'instant écouté que des extraits, mais le peu entendu me paraît effectivement de bonne augure.
J'avais déjà beaucoup apprécié les deux volets du double du Nick Moss band 'From the root to the fruit' (2016), dont le premier était typiquement Chicago style. Celui-ci ne devrait donc pas me décevoir.
Oui tout à fait dans le style avec un harmonica excellent et de belles guitares

---
Permission de ce forum:
Vous
ne pouvez pas
répondre aux sujets dans ce forum